ESG Initiative
(Environmental Social Governance)
Nicola Mining prides itself on being an environmentally conscious miner that values both our shareholders and our environment. We understand the impacts of pollution and climate change on our environment, so we make a point to think outside the box exploring potential opportunities that mutually benefit our shareholders and our community. Measuring, monitoring, and reducing our impact on the environment is a team effort and is core to Nicola philosophy. Our employees are trained to mitigate the impact of our operations and to do "the right thing".
Partnering with a green energy plant allows us to mitigate fugitive dust originating from a historic mine tailings area using vegetation native to the region.
For example, on September 18, 2017, the Company signed a thirty-year ash management contract with Merritt Operations Services Limited Partnership ("MOSLP"), a partnership backed by a global leader in optimized resource management, focused on supplying the Thompson Nicola Region with clean electrical power, which operates a sustainable 40-megawatt, biomass-fired power plant energy power plant in the city of Merritt, British Columbia. The plant is estimated to generate up to 285GWh electricity to supply enough clean energy to power 40,000 households, offsetting 95,000t of carbon dioxide emissions (CO2) a year. Its process of combustion has been adopted to release the stored energy from wood by products used as a feedstock to power the project now known as the Merritt Green Energy Project (MGE). The Company utilizes MGE generated ash to blend with sand / soil, which is subsequently seeded with plants.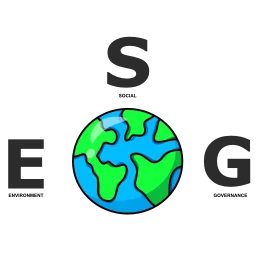 "This business initiative helps augment not only our environmental focus, but also create a positive revenue stream."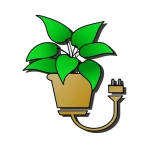 We are proud of this initiative and encourage readers to check out these links.
An addendum on above, is the June 18, 2020, permit amendment allowing us to import materials, both fly ash and reclaimed soil, tested to assure environmental compliance as part of our long-term New Craigmont Mine Site reclamation plans to grow ground cover and reduce dust.
We are deeply committed to strong Indigenous Relations and Mutual Initiatives. We believe that, "it is our responsibility to make every reasonable effort to engage those with traditional rights over the land on which we work and live. Not only does this make sense if we aim to be socially responsible, but it can, and should, be a mutually beneficial relationship from an economic perspective as well. For our Indigenous partners and neighbors, we strive for revenue, jobs, and opportunities for their members whenever possible, besides trying to be a strong voice when speaking to industry and government regarding environment, health, safety, and wellness for our entire local community.
An example of our efforts is our actively run a permitted gravel pit, which supplies gravel, sand, and aggregate to the local community. In addition, we successfully applied for and received permission from the Ministry of Energy, Mines and Low Carbon Innovation ("EMLI") allowing for the extraction of up to 3.0 million tonnes ("Mt") of inert available rock material to be used for infrastructure reconstruction efforts following the terrible regional flooding during the winter of 2021. We engaged with First Nations and received approval from the Ministry of Forests[1] ("FLNR") which allows the site to produce and remove riprap and associated products for five years. 
Our rock quarry partner, Lower Nicola Site Services Ltd. ("LNSS"), has subsequently entered into an agreement to supply the Ministry of Transport and Infrastructure ("MOTI") with riprap from the Company's site. The material initially supplied from our quarry aided MOTI in its repairing of the Trans-Canada Highway, Highway 99, Highway 7, Highway 3, Highway 5, and Highway 8, which were damaged by the flooding of November of 2021. Nicola receives a per tonne royalty for extracted material. The opportunity to work with LNSS on our rock quarry represented much more than a new revenue stream; it highlighted our community relations initiatives and allowed all surrounding communities to benefit from our efforts.
In light of the devastating flooding of November 2021, Nicola is proud to have been able to help our local communities by making our quarry available to assist with massive repairs to highways and other infrastructure. These links provide you with a bird's eye view of the aftermath of the flooding.
2021 Pacific Northwest floods
Understanding the November 2021 BC Flood Damage
BC Flooding: Video -What Does the Road to Recovery Look Like for Our Highways?
Global News – July 7, 2023 B.C. Coquihalla bridge repair milestone after 2021 disaster
Ms. Vesta Filipchuk
We value the input of our First Nations and other Local Community Partners, which is supported by professional consultants on all ESG INITIAITIVES. We have greatly benefitted from the services of Ms. Vesta Filipchuk and provide her background below for the perusal of parties who may be interested in her services.
Ms. Filipchuk is a recognized leader with over 30 years of experience in corporate, social, and environmental responsibility, Indigenous relations and negotiations, community engagement, and sustainability. She has an exemplary track record in developing and implementing landmark initiatives and programs using collaborative planning and decision methods that bring together companies, governments, and society to achieve sustainable benefits, all of which are core to the Company's credo.
Ms. Filipchuk was the director of social, environmental, and regulatory affairs ("SERA") for the Galore Creek Copper Project, owned by Newmont Corporation and Teck Resources Limited. She has significant experience in building and leading SERA teams and managing community and Indigenous relations in North America. She was also a Senior Policy Advisor for the Senate of Canada – Energy and Environment.