The Merritt Mill Property is host to an active run gravel pit that has a tolling agreement in place which is located on District Lot 4234 – Thompson Nicola Regional District – Parcel 005 | 729 | 289.
Current revenues range from $50,000 to $70,000 per year.
The operation is permitted for up to 60,000 tonnes per year, and the active run gravel pit has a $1.80 per tonne tolling agreement in place with a local cement company with operations in the Interior of British Columbia.
Gravel Pit Operation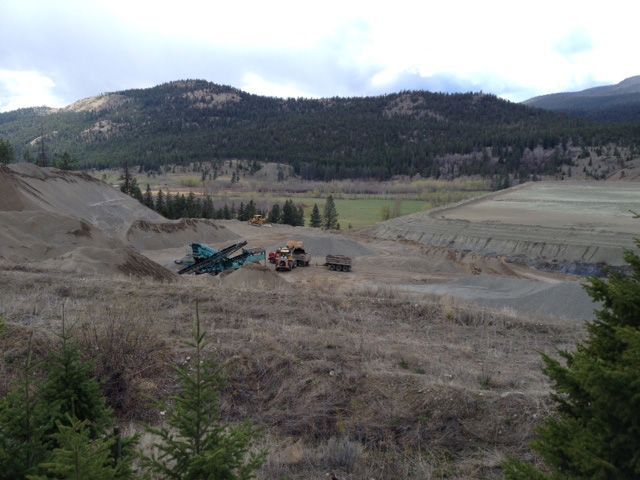 Gravel Resource Property