Nicola Mining Inc. is a public resource mining company with a successful management team experienced in consolidating and unlocking asset value of high-potential assets.
The Merritt Mill site is owned free hold (approximately 900 acres) with a 200 tonnes per day (tpd) mill permitted for custom milling of ore. The Company has the ability to accept mill feed from third parties and execute on milling and profit shares agreements. The Mill and fully lined tailings facility was constructed in late 2012 and has been upgraded and modified to produce free gold concentrate, gold flotation and silver concentrate. The mill is ready to recommence operations.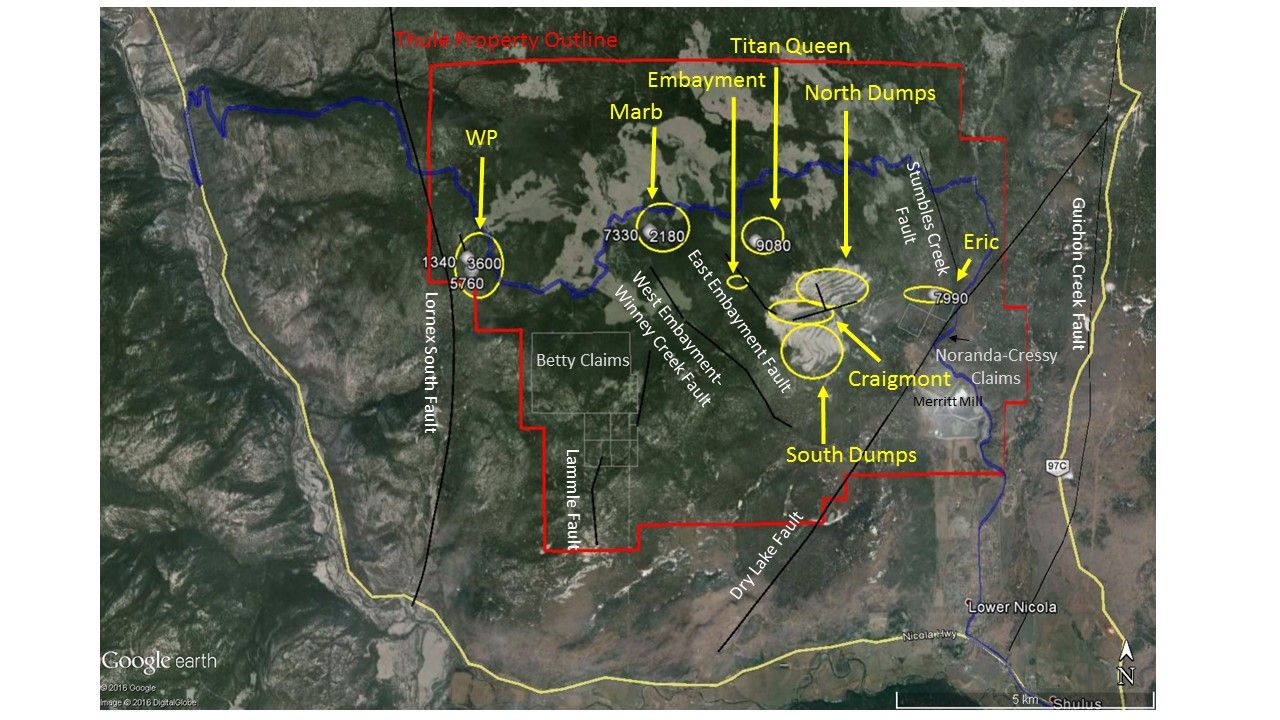 The Thule Property will be the focus of exploration for the 2016 field season. The Company has filed a Notice of Work to complete a 1000 to 1500 metre drill program. The Embayment, WP, Titan Queen, Eric and Marb zones will be the focus of drilling. The Embayment and Eric zones are located proximal to the former Craigmont mine with mineralization in Nicola Group rocks consisting of magnetite and specularite + chalcopyrite mineralization. The WP, Titan and Marb zones are located at the contacts between Nicola Group volcanics and Guichon Batholith intrusives. Mineralization is located within diorite and diorite breccias near zones of structural complexity.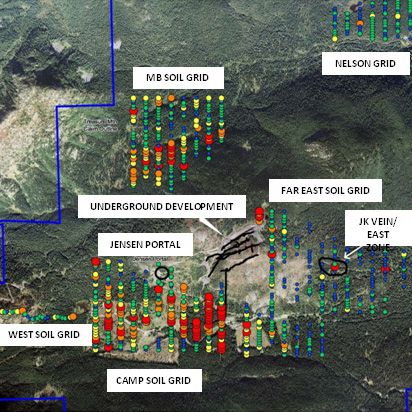 Treasure Mountain is currently under Care & Maintenance. While no future work is planned for 2016, the Company is ambitious to test additional exploration targets outside of the mine area in 2017, with the MB zone being a top priority.